DUCK A L'ORANGE
Traditional recipes for Duck a l'Orange call for bitter Seville oranges to provide the right note of dissonance to match the recipe's sweetness. When I can't find Seville oranges, I look for kumquats; if I can't find kumquats, I use a regular juicing orange. Grand Marnier also adds a hint of bitter orange. Making Duck a l'Orange is a useful project because once you can understand how it's made, you can improvise virtually any French duck sauce using the same method.
Provided by Food Network
Categories main-dish
Time 55m
Yield 2 servings
Number Of Ingredients 10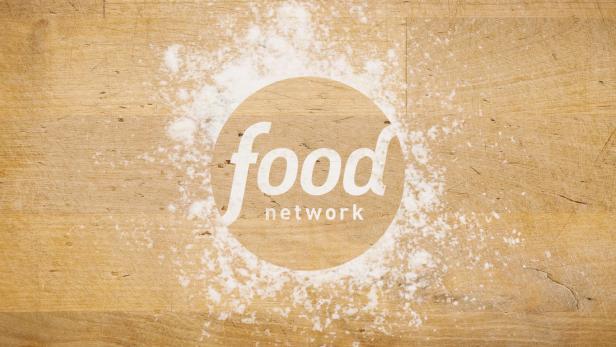 Steps:
Use a sharp knife to score the skin side of the duck breasts in 2 directions, about 20 slashes per direction. Season the breasts on both sides with salt and pepper. Reserve in the refrigerator.
Cut off 1 end so the orange can stand on the cutting board, and slice off 2 (2-inch) strips of zest. Cut the zest into fine julienne, then blanch the zest for 1 minute in the cup of boiling water. Juice the orange, strain the juice into a saucepan, and boil it until it's reduced to about 1 tablespoon.
If you're using the kumquats instead, cut the round ends off the kumquats and eat or discard them. Set the kumquats on 1 end and use a sharp paring knife to trim the zest off three of them. Cut all the kumquats in half lengthwise, and working over a strainer set in a non-reactive bowl, remove the pulp with a small spoon. Push the pulp against the strainer to extract the juice. (Don't worry if you end up with only a tablespoon or 2.) Place the kumquat zests on a cutting board and slice them into fine julienne. Bring the 1/2 cup water to a boil over high heat, blanch the zests for 1 minute, then drain them in a strainer.
If you're using concentrated duck broth, reduce it in a small saucepan to about 2 tablespoons until it's lightly syrupy.
Heat a saute pan over medium to high heat and saute the duck breasts, skin side down, 8 to 10 minutes for the Pekin duck breasts and 12 to 18 minutes for the mallard. Turn the breasts over, adjust the heat to high, and cook for 1 minute for the Pekin duck and 2 minutes for the mallard.
Pour the fat out of the pan ¿ if it hasn't burned, save it for omelets ¿ and deglaze the pan with the reduced kumquats or orange juice. Use a whisk to add the glaze. Add the sugar, Grand Marnier, kumquat or orange zest, and vinegar, and simmer the sauce for about 30 seconds to cook off the alcohol. At this point, adjust the thickness of the sauce ¿ its consistency is up to you, but many cooks make their sauces too thick; add 1 or 2 teaspoons water to thin it or simmer the sauce for a moment to reduce and thicken it. Whisk in the cold butter, keeping the pan and whisk moving until all the butter melts. (Don't let it sit without whisking or the butter will separate.) Season, to taste, with the pepper, and if necessary, a few more drops of vinegar.
Slice the breasts crosswise, arrange the slices on individual heated plates, and spoon the sauce over the breasts. Serve hot, with orange wedges if desired.
ROAST DUCK WITH ORANGE SAUCE - CANARD A L' ORANGE JULIA CHILD
It was near my husband's birthday when a dear friend gave me two ducklings. Michael loves duck, so I asked him how he wanted them fixed. This is my adaptation of Julia Child's recipe for Duck a l'Orange. The ducklings were a perfect one serving size, 15 ounces, and 17 ounces. The recipe that I had, said that a 5 pound duck would take 1 hour and 30 minutes. Since ours were just about a pound each, they only took 25 minutes. Thank you, Jenny!
Provided by Sweetiebarbara
Categories Whole Duck
Time 3h
Yield 2 small ducklings, 2 serving(s)
Number Of Ingredients 21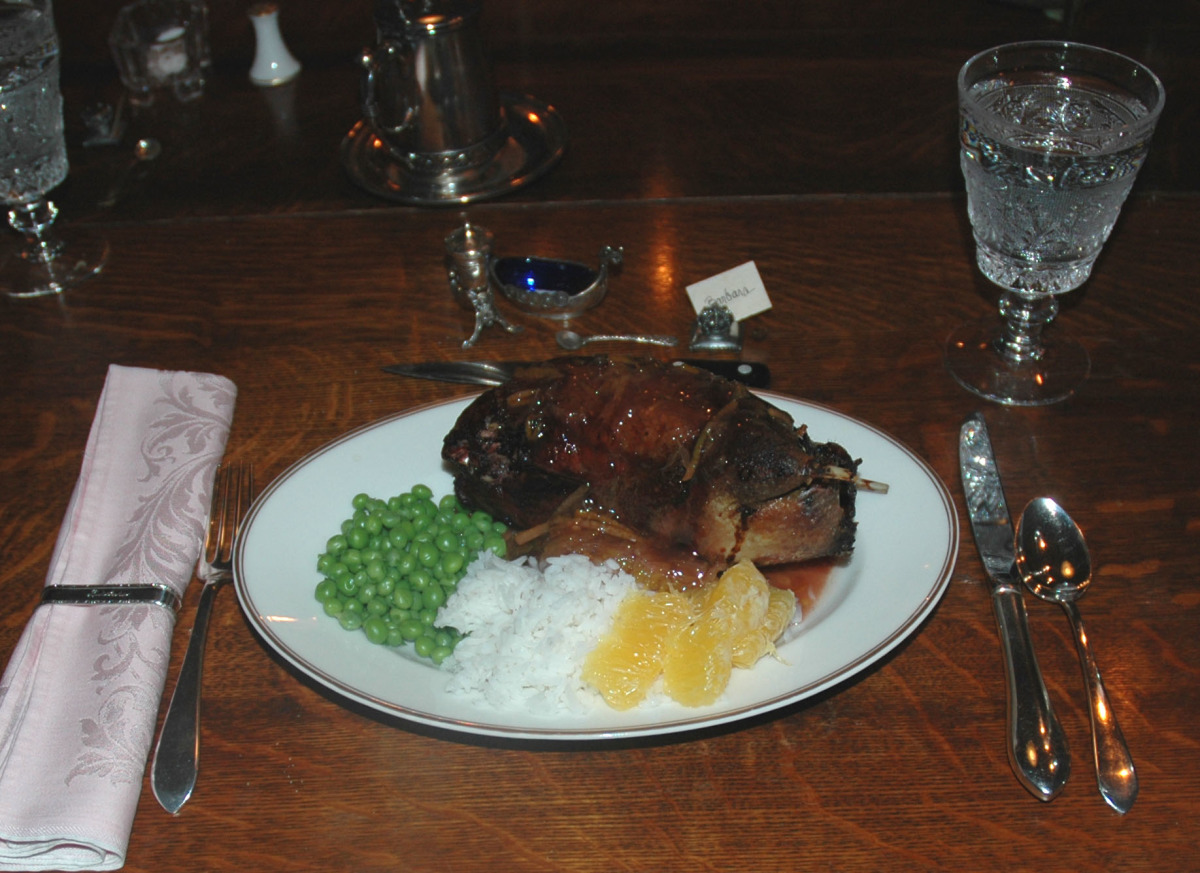 Steps:
Start the stock for the sauce well in advance.
Brown duck parts with carrot and onion in oil. (or brown carrot and onion with gleaned duck fat).
Add bullion and water.
Simmer with herbs and reduce to 2 cups.
Skim fat, any scum, strain, and set aside, or refrigerate until needed.
To begin the sauce, bring water to simmer while preparing orange peel.
The peel is for both the roasting duck, and the sauce. This also, needs to be done in advance.
Peel oranges, making sure that the strips are only the orange colored part, not the bitter white.
Julienne into strips about 1/8" or less by 1 1/2 ".
Simmer in water 6 minutes, drain, rinse in cold water, dry, and set aside.
Peel orange segments, put in covered container, and set aside, or refrigerate.
Prepare duck by trimming loose fat, making sure all feathers are gone, and remove wishbone from breast (optional).
Prick skin to allow fat to escape, and to baste the duck during the cooking.
Season cavity of ducks with salt and pepper, and place 1/3 of orange peel and 1/3 of orange segments inside.
The small ducklings will take about 25 to 30 minutes to roast, so you might want to continue the sauce at this point and preheat the oven to 450°F.
In a saucepan, blend sugar and vinegar over low heat to dissolve.
Boil rapidly until mixture begins to caramelize.
Lower heat to simmer, add half the duck stock, and stir until mixture is no longer caramelized.
Remove from heat.
Add remaining stock, blended cornstarch with 2 tablespoons of the port, remaining orange peel, and all but a few orange segments (saved for garnish).
Simmer for 3-4 minutes, correct seasoning, and keep warm. Sauce should be clear and slightly thickened.
Place ducklings on rack in small roasting pan, breast side up and place in oven.
Roast 5 minutes, reduce heat to 350°F, and turn on side, and place back in oven.
Continue to roast and turn, until duck is breast up. Roast 25 to 30 minutes total.
When ducklings are done (juice will be rosy clear) place on warmed individual platters and keep warm.
Finish sauce by removing fat from roasting pan and deglaze with port.
Add to sauce.
Bring sauce to simmer, add orange liqueur, and correct seasoning with lemon juice if sauce seems too sweet.
Remove sauce from heat, swirl in butter and spoon some over ducks and put remainder in a warmed sauceboat.
Garnish ducks with remaining orange segments, place rice and peas on platters and serve.
More about "duck a lorange recipes"
JULIA CHILD'S DUCK A L'ORANGE RECIPE - HUNTER ANGLER …
---
DUCK à L'ORANGE RECIPE - JACQUES PéPIN - FOOD & WINE
---
CLASSIC DUCK A L'ORANGE RECIPE | EMERIL LAGASSE - FOOD …
---
DUCK A L'ORANGE RECIPE - EPICURIOUS
---
DUCK A L'ORANGE RECIPE - EPICURIOUS
---
DUCK A LORANGE - SORTEDFOOD
---
HOW TO MAKE DUCK A L'ORANGE - FOOD & WINE
---
DUCK A L'ORANGE RECIPE - BBC FOOD
---
DUCK A L'ORANGE : RECIPES - COOKING CHANNEL
---
DUCK à L'ORANGE | THE COOK UP | MARK BEST - FOOD
---
EASY DUCK A L'ORANGE RECIPE - GOOD FOOD
---
DUCK A L'ORANGE - TRADITIONAL FRENCH RECIPE - 196 FLAVORS
---
BEST DUCK A L'ORANGE RECIPES | FOOD NETWORK CANADA
---
ORANGE DUCK RECIPE - DUCK BREAST A L'ORANGE - YOUTUBE
---
EASY CLASSIC DUCK A L'ORANGE RECIPE - THE SPRUCE EATS
---
WHAT TO SERVE WITH DUCK A L'ORANGE? 7 BEST SIDE DISHES
---
DUCK ROAST à L'ORANGE | METRO
---
DUCK A L'ORANGE - FOOD WINE TRAVEL WITH ROBERTA MUIR
---
A MASTER CLASS ON CLASSIC FRENCH DUCK A L'ORANGE - THE MANUAL
---
WHAT TO SERVE WITH DUCK A L'ORANGE – 12 TASTY SIDE DISHES
---
DUCK A L'ORANGE RECIPE - NDTV FOOD
---
FOOD WISHES VIDEO RECIPES: ORANGE DUCK - BLOGGER
---
DUCK A LORANGE FOOD- WIKIFOODHUB
---
TRADITIONAL FOOD + DUCK á L'ORANGE - BROOKLYN SUPPER
---
DUCK A L'ORANGE - MY FOOD AND FAMILY
---
DUCK A L'ORANGE RECIPE, CALORIES & NUTRITION FACTS - CHECK YOUR FOOD
---
WHAT TO SERVE WITH DUCK A L'ORANGE? 8 BEST SIDE DISHES
---
HOW TO MAKE DUCK A L'ORANGE AT HOME - SIMPLE FRENCH COOKING
---
DUCK A LORANGE FOOD- WIKIFOODHUB
---
DUCK à L'ORANGE — FOOD & WINE | FRENCH DISHES, GOURMET …
---
ROMEO DUCK A L'ORANGE CAT FOOD - CREATURE COMFORT PET EMPORIUM
---
DUCK A L'ORANGE RECIPE - FOOD NEWS - FOODNEWSNEWS.COM
---
THE 10 BEST RESTAURANTS NEAR THE TOWN DUCK, WARRENTON
---
DUCK à L'ORANGE RECIPE - SERIOUS EATS
---
DUCK À L'ORANGE | PUNCHFORK
---
DUCK A LORANGE RECIPE RECIPES ALL YOU NEED IS FOOD
---
WHAT ARE GOOD SIDE DISHES FOR DUCK A L'ORANGE? - EHOW UK
---
DUCK A LORANGE RECIPES ALL YOU NEED IS FOOD
---
THE TOWN DUCK (WARRENTON) - 2022 WHAT TO KNOW BEFORE YOU GO
---
DUCK A L'ORANGE - LOVE FRENCH FOOD
---
BEST DUCK A L'ORANGE RECIPES | FOOD NETWORK CANADA
---
GORDON RAMSAY'S DUCK A L'ORANGE RECIPE - THEFOODXP
---
DUCK à L'ORANGE RECIPE - FOOD NEWS - FOODNEWSNEWS.COM
---
DUCK à L'ORANGE RECIPE - BBC FOOD
---
WHAT TO SERVE WITH DUCK A L'ORANGE – 31 EASY SIDES - HAPPY …
---
DUCK A L'ORANGE, A CLASSIC DISH FOR THE HOLIDAYS - SIMMER - SAUCE
---
Related Search